Volume 3, Issue 8, August 5, 2022
Our Second Annual Ride In Anniversary Bike Show is SATURDAY~August 6th!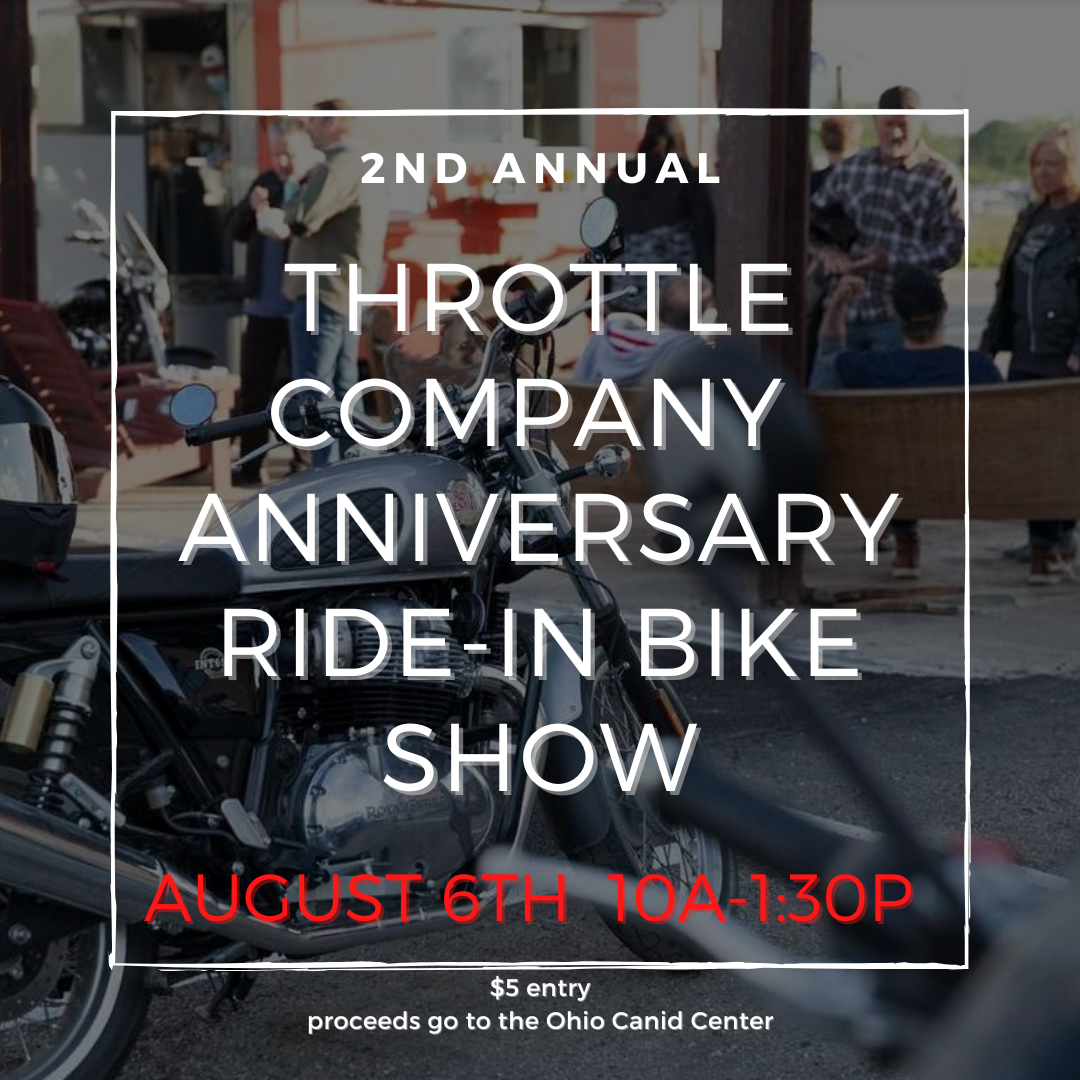 SAVE THE DATE!Sunday, September 18th.Throttle Company/Royal Enfield of Columbus is hosting the Royal Enfield The One Ride, held annually in India. We had an impromptu version in the Spring, but don't worry if you missed it. We're doing it again this fall along with the International Royal Enfield Community! Stay tuned for details!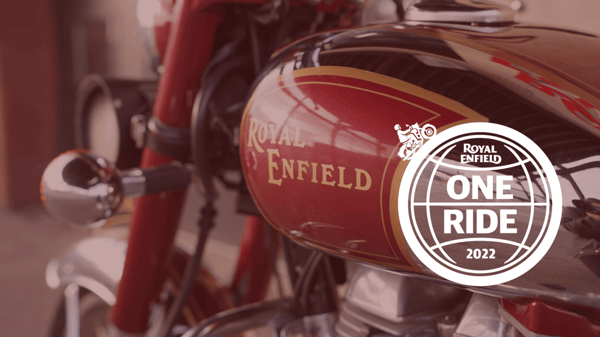 2022 Throttle Events Second Fridays Throttle Bike Night from April to October 6p-9p. Kickstands and Coffee Meet-Up on SATURDAYS, April-October 9a-12pm.Also, check out our website for other events coming up, too! www.throttlecompany.comFeel free to screenshot and share the event announcements below if you'd like to share the news!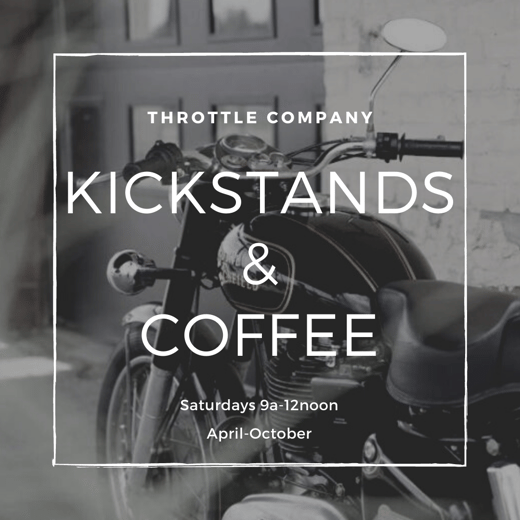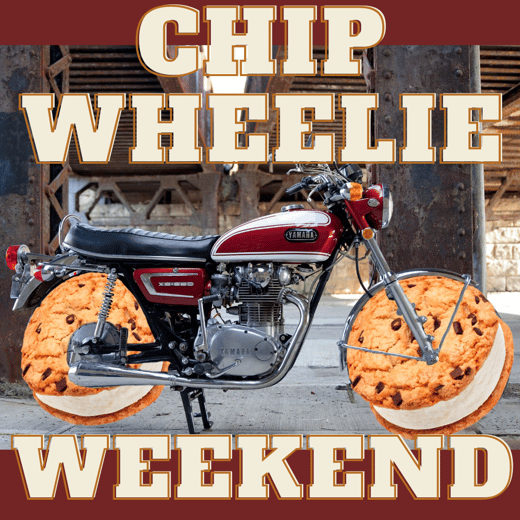 Are you a womxn rider looking for a community?The Litas Columbus is back!The Litas is a Global Womxn's Motorcycle Collective, now with a branch in Columbus. Come ride with your new favorite crew. All womxn, all ages (18+), all motorcycles, all levels welcome!The requirements are few:Be a womxn, 18+ years of age. Be a motorcycle riderHave a full endorsement for group rides*No membership fees and it's not a "club or gang." We're a collective.JOIN HERE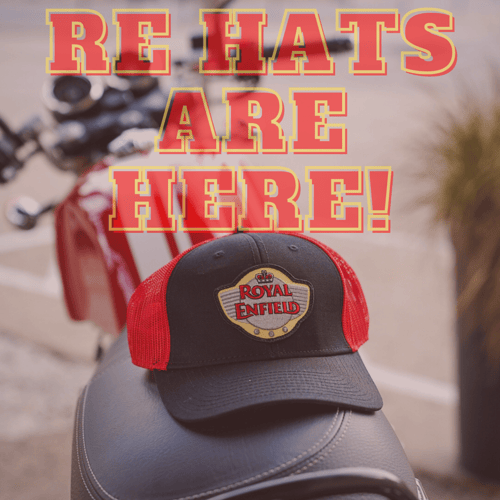 Royal Enfield Hats have arrived! $29.99/eaThere are several designs in both the dad hat and trucker hat styles. Stop by and check them out!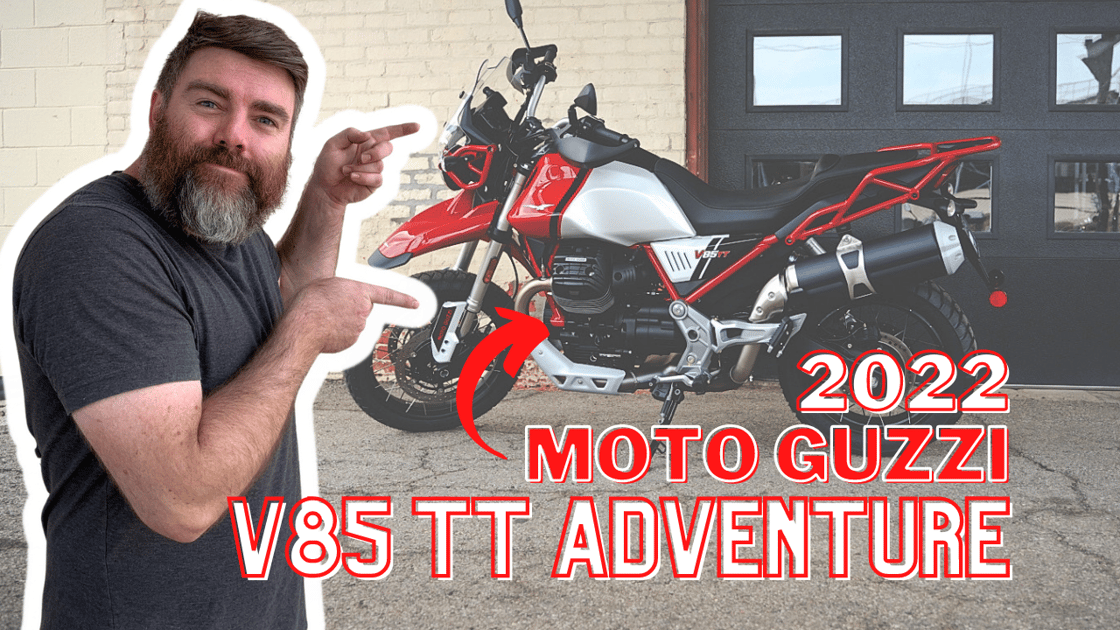 Do you need to schedule interval service for your Moto Guzzi or Royal Enfield? Email us at info@throttlecompany.com or call 614-600-2421 and let us know the year, make, and model of your Royal Enfield or Moto Guzzi motorcycle.   

 Information we need to know at the time of your call or in your email:
 The Motorcycle: The Year, Make and Model of your Royal Enfield or Moto Guzzi motorcycle.
  The Service: What the milage is on your Royal Enfield or Moto Guzzi motorcycle and whether you are current on your interval service. 
Anything Else:  Are you experiencing any issues, or want something done to your motorcycle in addition to your service interval (like new tires, pannier rails installed, etc) while it is here with us?

 Information you need to know about service with Throttle Company:
Unless specifically arranged ahead of your appointment drop-off time, all services are an overnight drop-off with a minimum of 24 hours turnaround. We are closed Monday and Tuesday.  We do not perform "waiting services" during our event times (the Second Friday/Month Bike Night, and Every Saturday Morning from 9a-12p, plus any special events on our social calendar.).
An appointment is required for drop-off. Typically, when you call, we can let you know then, over the phone, if you can bring it by for same day drop-off. Unfortunately, due to high demand and a small staff, Throttle Company is not able to provide service pick up at this time.

 As of August 5th, we are approximately 1 week out on our service schedule. Please call us to inquire for an appointment.

  **If you are experiencing a WARRANTY-related issue, please contact us ASAP for a drop-off time. While it still won't be immediate, the 2-week service wait does not apply to WARRANTY-related issues. Warranty issues that result in an unsafe or unrideable motorcycle do take priority. 

*We are currently FULL on vintage motorcycle service. If you need vintage (1960-1980) motorcycle service, please fill out this form and we will begin vintage triage after the summer busy season.  If you need vintage motorcycle tire change service, please consider taking the wheels off yourself and bringing them in for a drop off appointment (after calling first). We can typically turn around wheels-ff tires in about 24-28 hours. That saves you money on the tire change and saves us space in the shop for other service motorcycles. 
 Summer hours, baby! Wednesday-Friday 12-8 Saturday 9a-6p Sunday 12-6
Follow us on Instagram and Facebook for even more updates!